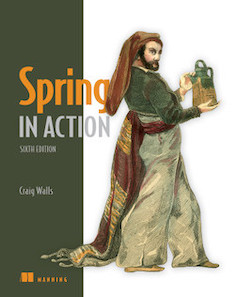 Spring in Action, Sixth Edition
Buy at :
Amazon
|
Manning
If you need to learn Spring, look no further than this widely beloved and comprehensive guide! Fully revised for Spring 5.3, and packed with interesting real-world examples to get your hands dirty with Spring.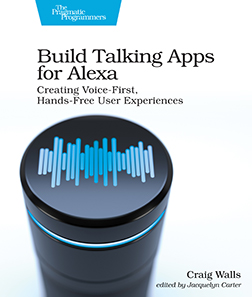 Build Talking Apps for Alexa
Buy at :
:
Amazon
|
PragProg.com
Learn how to develop your own voice applications for Amazon Alexa. Start with techniques for building conversational user interfaces and dialog management. Integrate with existing applications and visual interfaces to complement voice-first applications.